Welcome to
Virginia Golf Packages
Discount Virginia golf packages to top golf destinations in Blacksburg, Richmond, Williamsburg and Virginia Beach.
Virginia golf packages handles all the details for your golf package in Virginia from setting up tee times to staying overnight in our luxury villa or hotel accommodations. We offer custom Virginia golf packages tailored not only to the golf course layout desired, but personalized to guide you to the beautiful and scenic golf courses available in Virginia. Our Virginia golf experts have first-hand knowledge of all the courses and can provide you with the best possible experience for new and returning golfers visiting Virginia.
Our Virginia golf specialists support you all the way through your trip with online itineraries, separate payments system, tee time coordination, and group planning that is unmatched in Virginia. Our golf specialist are available to answer your questions, call us for a golf quote:
Hours: Monday - Friday 9 am to 9 pm EST
Toll-Free: 888.833.7707
Read More
Hot Deals, Last Minute Specials
Williamsburg
Virginia Beach
Shenandoah Valley
Richmond
Hampton Roads
Fredericksburg
Blacksburg
Williamsburg Golf
Williamsburg, Virginia is located less than a day's drive from most of the Northeast, and features unbelievable golf resulting in Williamsburg rated as one of the top 25 golf destinations in the world. Williamsburg courses have a wealth of world renowned course designers that have put their touch on the design and make of these world-class golf courses. Williamsburg boasts some of the best golf courses in the United States, and we hope to provide you with a golf package that will not only be rememberable but provide a value with our customers.
Williamsburg has some poular golf resorts such as Kingsmill Golf Resort or Golden Horseshoe. Golfers can also find some value in courses not in the resort packages with Traditional Golf Clubs or Williamsburg National that can be combined to create the perfect golf package. Golf packages to Williamsburg can provide plenty of golf with challenging courses set among beautiful tracts of land that are a golfer's dream. Find some of the best golf in Virginia through our Williamsburg golf packages and experience an amazing time in one of the most historic towns in America.
Accommodation options include many tiers from limited service hotels to spacious condo and villa style suites as well as the Kingsmill Golf Resort and the Golden Horseshoe at Colonial Williamsburg. All are located in close proximity to the courses and the areas world renowned attractions, Colonial Williamsburg, Busch Gardens, Jamestown and Yorktown.
The Williamsburg dining experience rounds out every golf day. With this superb blend of quality, hospitality and accessibility, golfing in Williamsburg has become a favorite of the world's most discriminating golfers.
Find the best golf specials and course selection through My Golf Vacation for Williamsburg, Virginia. View Williamsburg golf courses along with lodging and golf resorts that feature multiple golf course discounts offering great golf at a terrific price. Many golf courses also offer group leader discounts for bringing larger groups to Williamsburg. Search My Golf Vacation to book one of our Williamsburg golf package specials or get online pricing through to customize your own golf itinerary.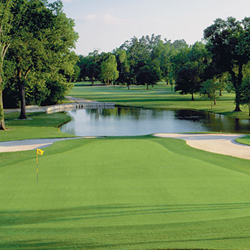 Virginia Beach
Located just a couple of hours Southeast of Richmond and a little over 3 hours from Washington DC, the Virginia Beach area provides a Southern Beach feel with less than a day's drive from most Northeastern areas. Virginia Beach has beautiful, championship golf courses so there is no need to drive any further south!
To go along with great golf, the area also gives you incredible views of the Atlantic Ocean, a 3-mile boardwalk stretching along the oceanfront, beautiful, wide beaches, and a hopping nightlife! Spend your mornings on the links, afternoons on the beach, and evenings living it up on the strip. Virginia is also a popular vacation spot for all, not just golfers, thus providing you with lots to do outside of golf, by offering plenty of restaurants, lodging options, attractions, and more. Area attractions include historic parks, water sports, motor-sports, zoos, aquariums, and the world-renowned boardwalk just to mention a few.
Virginia may not be as well-known as a beach golf destination as others, but should definitely be considered for your next golf vacation!
Virginia Beach Golf Courses
Heron Ridge is one of the finest, best kept and friendliest golf facilities in Virginia Beach. The course features 14 holes with lakes, wetlands, and water hazards among a setting of stunning Oak, Beech, and Elm trees. Heron Ridge is a terrific choice for you Virginia Beach vacation.
Signature at West Neck created by Arnold Palmer is a beautiful course with picturesque views and dramatic landscaping including stone walls on the 11 and 18 greens. Enjoy the natural wetlands and beach bunkers of this fantastic Virginia Beach course.
Virginia Beach National is the premier public course in the Tidewater Area and is host to Nationwide Tour's Virginia Beach Open. With "tour quality" greens, natural grasses, waste bunkers and rolling fairways golfers will enjoy a day of top-notch golf.
Cypress Point is a Tom Clark designed course with gently rolling terrain and some water in a very scenic setting. Cypress Point is located just minutes from Norfolk International Airport providing a country club setting in an urban area.
Hell's Point designed by Rees Jones is set in the heart of Back Bay Wildlife Refuge! Rated one of the 100 best designed courses in the country, Hell's Point is a terrific addition to your Virginia Beach Golf Vacation.
Additional Virginia Beach Area Courses
Take a journey over the famous Chesapeake Bay Bridge Tunnel to Cape Charles on the Eastern Shore to play beautiful courses designed by Arnold Palmer and Jack Nicklaus.
Arnold Palmer Course at Bay Creek is nestled along the Chesapeake Bay at Cape Charles and boasts spectacular costal views. Featuring four holes on the shores of the bay, eight holes on Old Plantation Creek and several holes with framed by sand dunes and large beach bunkers, this famed Arnold Palmer course will delight golf lovers.
Jack Nicklaus Course at Bay Creek is ranked as the 8th best course in Virginia by Golfweek magazine. Golfers will enjoy breathtaking views of the Chesapeake By and Old Plantation Creek. This environmentally sensitive course features acres of dunes, mature trees, small well-protected greens, and water on several holes.
Accommodations
Enjoy oceanfront lodging on your Virginia Beach golf vacation. We have several options for hotels that are walking distance to restaurants and nightlife. For larger groups accommodations can be at oceanfront condos. The Virginia Beach golf courses are all less than ten minutes from the hotels and condos. Our featured hotel is the Best Western Oceanfront which is situated directly on the most desired stretch of the boardwalk and offers stunning views of the beach and ocean. Be sure to start each morning at the hotel's oceanfront restaurant, Shoreline Grill, with a complimentary full breakfast with choice of breads, cereals, fruit, hot eggs, breakfast meats, yogurt, juice, and coffee.
Stay and play in beautiful Front Royal, Virginia with views of the Blue Ridge Mountains. Golf packages are available through My Golf Vacations.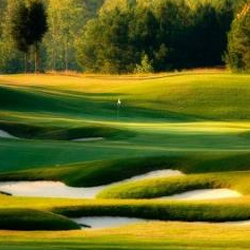 Richmond
Providing a growing market for Virginia Golf Packages, the Richmond golf area provides a wide range of golf courses and range in price. Whether you are just looking for budget friendly trip that provides good golf and easy travel from the North or if you are looking to explore a new and upcoming golf destination and play some great golf courses, this just may be the area for you!
Richmond, about 50 miles from Williamsburg, is the capital of Virginia. William Byrd II named Richmond after a small city south of London. Some of the nation's most significant moments in history happened here, along with 350 years of history carried on by the museums, architecture, and Civil War Sites. Enjoy some of the local attractions such as NASCAR, whitewater rafting and canoeing on the James River, and even geocaching while on your custom golf trip to Richmond.
Richmond Golf Courses
We offer packages to seven golf courses are that are all within 25 minutes of our featured hotel, Sleep Inn Richmond. Right off of I-95 Sleep Inn Richmond provides a clean, comfortable, and affordable stay for your Richmond Golf Vacation.
The Club at Viniterra is a favorite of many golfers, as this Rees Jones design provides a great 18 holes of golf from start to finish. The course features working vineyards alongside fairways throughout.
The Federal Club is a premiere private golf course located in Glen Allen. With a unique course layout it challenges experienced golfers, yet allows new golfers to relax and enjoy a magnificent round! This is a must-play golf course for your Richmond Golf Vacation.
Independence Golf Club features a championship 18-Hole course that meanders through woodlands and along quiet, reflecting waters. It has consistently been featured in Golf Digest's Top 100 courses.
Magnolia Green a recipient of Golf Digest's Top 10 Best New Courses for 2015, is a beautiful course with rolling terrain and elevation changes providing challenges for golfers of all skill levels. Enjoy the beauty of the streams and plentiful wildlife while playing on this terrific Richmond-area course.
Sycamore Creek, a signature Michael Hurdzan design, features rolling fairways, strategically placed bunkers and natural wetlands. You will find no two holes are the same at Sycamore Creek.
The Crossings sits upon land that was once the northern border of the Chickahominy Swamp during the Civil war. With rolling fairways surrounded by dense forest and strategically placed bunkers it is a great choice for your Richmond Golf Vacation.
Providence, designed by Lester George, offers quiet ponds and bird-filled wetlands among the majestic trees. The wetlands, creeks, and ponds make this championship level course a fun challenge for golfers of all skill levels.
Hampton Roads Golf
Hampton Roads offers some absolutely amazing Golf Courses. Most of the courses have been nominated by the Golf Digest to be some of the best courses to play on for any type of skill golfer. The green and fair ways are very well kept. You will enjoy a challenging but yet very fun and enjoyable courses to play on. Here are some courses the My Golf Vacation has to offer you: Draper Valley Golf Club, Wytheville Golf Club, Hunting Hawk Golf Club, Independence Golf Club, Sycamore Creek Golf Course, The Club at Viniterra, The Crossings Golf Club, The Federal Club, Arnold Palmer Course - Bay Creek, Cypress Point Country Club, Hell's Point Golf Club, Heron Ridge Golf Club, Jack Nicklaus Course - Bay Creek, Signature - West Neck, and Virginia Beach National Golf Club.
There are numerous different kinds of things that you can do to keep you occupied duuring you time off from playing some awesome golf. Here are some different examples: Fort Monroe's Casemate Museum, Fort Monroe national Monument, Hampton University, Bluebird Gap Farm, Buckroe Beach & Park, Sandy Bottom Nature Park, Virginia Air & Space Center, Hampton Coliseum, and Air Power Park.
Fredericksburg Golf – Augustine, Cannon Ridge, Lee's Hill, and The Gauntlet
Your Fredericksburg golf trip is in a region chocked full of history. Located midway between Washington, D.C. and Richmond on I-95 Fredericksburg provides easy travel from both the North and the South. Golfers can enjoy some of the finest golf courses in the area with Augustine, Lee's Hill, and The Gauntlet. The rolling hills, natural wetlands, and forests of pines, oaks, poplar, and hickory create a gorgeous setting any golfer will appreciate.
Fredericksburg is set on the Rappahannock River and was an important Colonial port. Munitions for the Revolutionary War were manufactured in the region. During the Civil War several important battles occurred here including the Battle of Fredericksburg. Significant historical figures that spent time here include George Washington, Thomas Jefferson, Clara Barton, Robert E. Lee, and Abraham Lincoln.
In addition to great golf courses, the Fredericksburg Area offers plenty to see and do. Enjoy dining at restaurants ranging from fancy to funky, check out local breweries and wineries, and shop in Old Town. Some of the top attractions include:
� Fredericksburg and Spotsylvania National Military Park
� Battlefield Fredericksburg
� Historic Old Town
� The Rising Sun Tavern
� Chatham Manor
� Kenmore Plantation and Gardens
� Mary Washington House
The Fredericksburg Golf Courses
Augustine is a 6,871 yard Par 71 Rick Jacobson designed course set on rolling hills with pine and hardwood forests. Natural wetlands are in play on 8 rounds of the course. Augustine is ranked among the top 100 courses in the U.S.
Lee's Hill is on the land General Robert E. Lee and his Confederate Army spent the winter of 1862. This champion golf course designed by Bill Love features forests of oaks and pines and natural wetlands. Near the #13 Tee Box are the historical trenches that housed Lee's men. General Lee's Headquarters were located near #6 Tee Box. And, near the #8 Tee Box was the location of General Stonewall Jackson's Headquarters. You will be walking in the footsteps of Civil War soldiers as you enjoy a truly rewarding golf course.
The Gauntlet opened in 1995 is a P.B. Dye championship course with 6,900 yards, par 72 featuring lush Zoysia fairways and smooth bent grass greens. The course wraps around the lake of Curtis Memorial Park in Fredericksburg. The front-nine is crossed by beautiful wetlands while the back-nine has smooth, tiered greens. Four sets of tees with please all levels of golfers.
Fredericksburg Golf Packages Lodging
Clarion Inn Fredericksburg is centrally located off I-95 in a great location for your Fredericksburg golf vacation. This pet-friendly hotel features an indoor heated pool and hot tub, outdoor seasonal pool, exercise room, and business center. Fuel up for you day of golf by enjoying a Free Hot Breakfast each morning.

Blacksburg Golf
Blacksburg Golf Packages offers great golf packages throughout the Blacksburg area. An area that includes and covers Wytheville and Floyd, as well as Blacksburg itself. The area sits among the beautiful and majestic Blue Ridge Mountains which makes for a very scenic and enjoyable Virginia golf package. Blacksburg is the home of Virginia Tech which is Virginia's largest University. The Blacksburg area is a great location and golf getaway destination for the Midwest and Northeast with easy access to the area off of both Interstate 77 and 81. With the interstate access and the relatively short distance is from Ohio, Pennsylvania, New Jersey, and Northern Virginia it makes for a great Virginia golf vacation destination. As a brand new area for golf travel provided by Virginia Golf Packages with really good golf and we will continue to add golf courses to better meet the needs of our customers and golf travelers to the Blue Ridge Mountain and Blacksburg area.
Blacksburg Golf Courses
Draper Valley Golf Club
has been rated as high as 4 1/2 stars by Golf Digest. Built on land rich in Virginia history there are plenty of elevation changes with wide fairways. The many great "risk/reward" holes provide a fun challenge for golfers of all skill levels. This is a gorgeous course set in the Blue Ridge Mountains.



Wytheville Golf Club
located right in the town of Wytheville is nestled in the heart of the scenic and every picturesque Blue Ridge Mountains. Designed by Raymond F. Loving, Jr. the course offers 6,036 yards of golf for a par of 70. With panoramic views, tree-lined fairways, and rolling terrain this well-manicured course provides for a great golf outing.
Other Popular Golf Destinations
We did all the work for you! Below are our most popular golf locations assured to give the best experience at a terrific rate:
Testimonials
Been using My Golf Vacations the last 3 years the staff is very professional and helpful throughout the experience of booking and finding courses and places to looking forward to booking next years vacation with them.
---
Had a great time in Williamsburg Va. Dean Fiel was extremely helpful and available for anything my group needed. Dean was able to change our third teetime to another day as well as changing our hotel. I wanted Dean to know that the changes he accommodated us with really made a difference in the trip being that much nicer. All the guys in my group were very happy and said the trip was their best golf trip ever. Thank you for everything you did. Lee Batiste
---
Excellent service. I dealt with Dean and he was excellent. Communication was thorough and fast. I had to make a course change close to our trip and he was quick in making the change. Thanks Dean
---
Great Trip, everything was made very easy, organized and the courses were awesome and very accommodating. Thank for another great year mygolfvacation.com!!!
---
View All Testimonials


Featured Virginia Golf Vacations and Packages
Richmond Elite Courses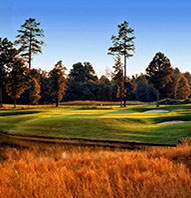 Choose from 3 top Richmond courses
Starting at $85
More Details
Williamsburg All-Inclusive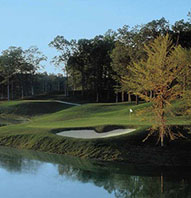 Meals and Beer Included with Deal
Starting at $89
More Details
Virginia Beach Oceanfront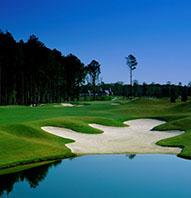 2 nights and 3 rounds of golf
Starting at $99
More Details